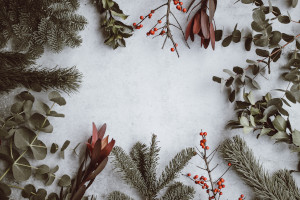 Spread Seasonal Cheer to your Customers with a Holiday On Hold Program
Tis the season and here at AyerPlay that means introducing our newest Holiday On Hold Messages! Designed to play year after year from Thanksgiving all the way through the New Year, our programs feature your favorite holiday music selections. Here's what you can choose from:
THE NUTCRACKER: A classical medley of well-known selections from Tchaikovsky's Nutcracker ballet.
CONTEMPORARY HOLIDAY: Cheery versions of We Wish You a Merry Christmas, Jingle Bells & Hark the Herald Angels.
HOME FOR THE HOLIDAYS: A light country medley of Silent Night, The First Noel and O Little Town of Bethlehem.
JAZZY HOLIDAY: Jazzy versions of O Holy Night, Deck the Halls, Hark the Herald Angels Sing and Joy to the World.
TRADITIONAL HOLIDAY: An orchestral medley of Deck the Halls, The First Noel We Three Kings, Jingle Bells and more.
And, if that's not enough to put your callers in the holiday spirit, how about some seasonal trivia featured in the following messages.
Originally released in 1957 by Bobby Helms, "Jingle Bell Rock" has been a holiday favorite for over 60 years. Many other artists have recorded it over the decades, including Brenda Lee, Johnny Mathis, Neil Diamond, George Strait and Amy Grant. In more recent years, "Jingle Bell Rock" has been recorded by Brad Paisley, Gwen Stefani and Pentatonix. Seasons' greetings from all of us at (your name)!
While most people never catch a peek of Santa Claus delivering gifts, a recent survey of Santas at 130 shopping malls gave this description: The average Santa stands five-foot-nine, weighs 220 pounds, and is about 52 years old. Of those surveyed, seven out of ten said cookies and ice cream have contributed to their average waistline of 43-inches.
Our holiday programs also feature heartfelt seasonal greetings and of course they can also include your standard products and services. So celebrate the season by giving your callers on hold the gift of a little something extra this holiday season. They'll be glad you did!
Ready to get started?
Ready to begin a fresh, new marketing plan for your business? Click one of the services below to get started!