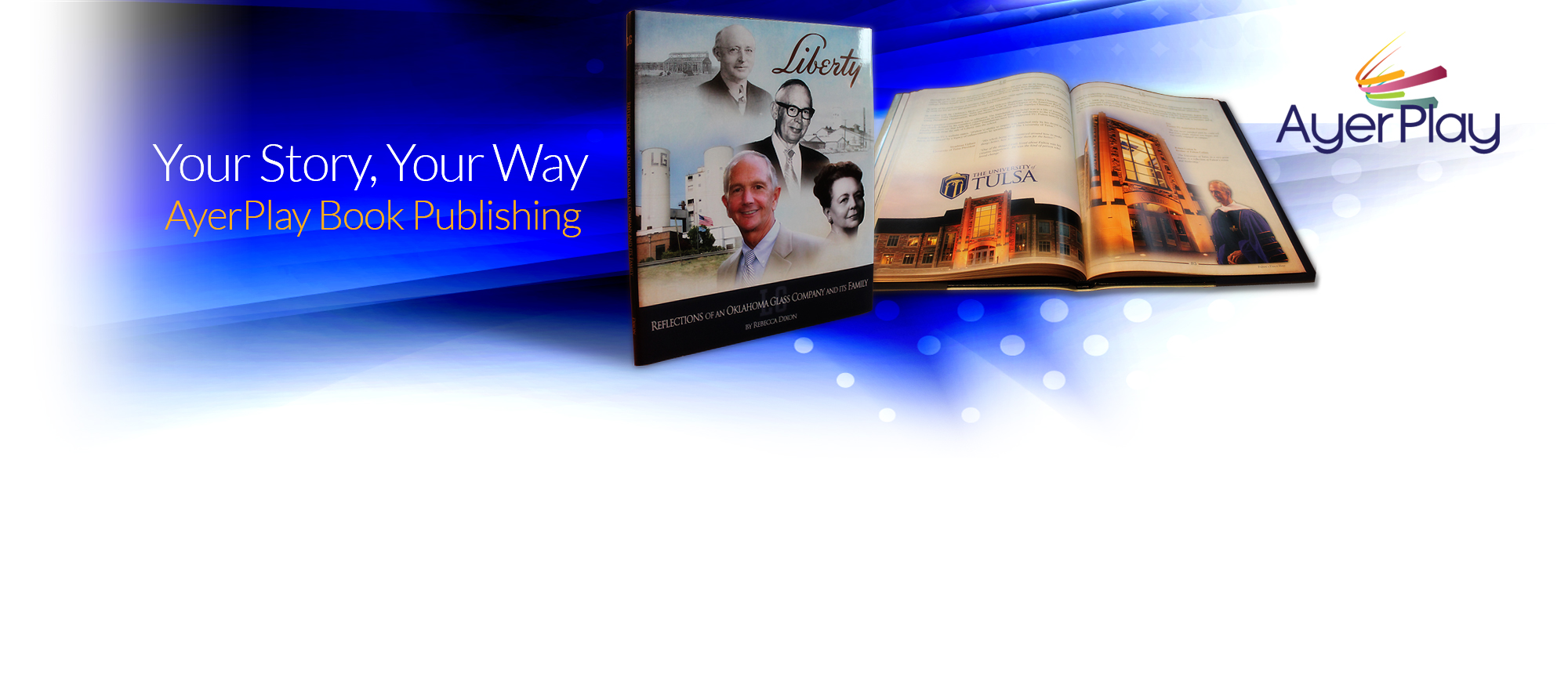 Book Publishing
---
Some things never go out of style. An old-fashioned book is one of them.
A book can stand the test of time longer than a text, a tweet or anything found online. If you have special memories you want to hold onto, AyerPlay can create a book designed to do just that.
Whether it's a corporate legacy, special commemoration or even a look back at your own life, AyerPlay can publish a book that will permanently preserve whatever you wish.
Research – including conducting live interviews
Writing and Editing
Layout and Original Design
Photos – conversion of photos from older media formats to digital. Scanning, enhancing and rebuilding images which are in poor condition.
Testimonial
"The book is WONDERFUL! I love all the photographs and the way they are worked into the story line. You are a joy to work with."
– SCH